SIYLI Board member Dr. Amishi Jha and SIYLI CEO Rich Fernandez discuss useful mental habits that help to enable and sustain calm in the midst of chaotic and stressful circumstances.
Read More
SIYLI's chair of the board of directors, Rhonda Magee, and CEO Rich Fernandez discuss ways to cultivate mindfulness and emotional intelligence during troubled times.

Read More
SIYLI's Peter Bonanno gives a glimpse into our hallmark 2-day Search Inside Yourself program in mindfulness and emotional intelligence.
Read More
Watch Chae-Meng Tan's presentation at Dreamforce, titled "Search Inside Yourself: The Unexpected Path to Happiness, Success, & World Peace.
Read More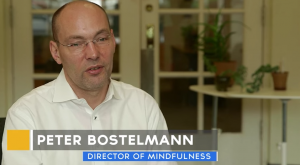 Watch this video from SAP's Director of Mindfulness and SIY Teacher Peter Bostelmann: "Do you dream of creating a more Mindful Company?"
Read More
Watch SAP's Peter Bostelmann tell a TEDx audience in Berlin about how mindfulness took root at SAP—and increased their competitive advantage.
Read More
Recent brain science supports mindfulness more convincingly than ever before
Read More
How does Search Inside Yourself impact your life?
Read More