Reconnect & Reimagined Has Been Postponed Due to COVID-19 Until Further Notice
A two-day in-person experience to reconnect with yourself and reimagine your vision for the world.
As we transition from an intense time of isolation, inquiry and uncertainty this is an opportunity to experience a unique blend of practices based on mindfulness and neuroscience that will help you envision what is next both personally and collectively, while practicing alongside a global community.
( Reconnect & Reimagine 2021 )
The retreat will be restorative, experiential, and interactive. Each day will include periods of sitting and walking meditation, introspective exercises for self-reflection, and interactive activities with fellow participants. Together we will explore the practices that create an integral experience of reconnection with yourself and others.
( Reconnect & Reimagine 2021 )
Details:
Dates: October 7 & 8, 2021
Location: Pestana Palace, Lisbon, Portugal
Please note that we will take all safety protocol necessary to ensure the safety and comfort of retreat participants, teachers and staff. Please see the FAQ section below for more details.
Registration will open in May, 2021.
Retreat starting time: 9:00am on October 7th (please be plan to arrive by 8:30am for check-in).
Retreat ending time: 5:00pm on October 8th.
Details are subject to change and a detailed agenda will be provided prior to the retreat.
The retreat will be held in the stunning Pestana Palace in Lisbon. This historic and breathtaking location will allow you to step away from your day-to-day, embrace serenity and experience inspiring local culture and art.
The retreat enrollment does not include accommodation. To support an easeful and immersive experience, we invite you to stay on-site at the Pestana Palace. We're happy to offer a limited-number of discounted rooms for retreat participants. Please use this link to book your room.
The venue is conveniently located 12km from the Lisbon International Airport, approximately a 25-minute drive. Taxis and ride share services are available on-arrival from the airport. Additionally, if you are staying at the Pestana, you can book an airport transfer shuttle with the hotel here. ( Reconnect & Reimagine 2021 )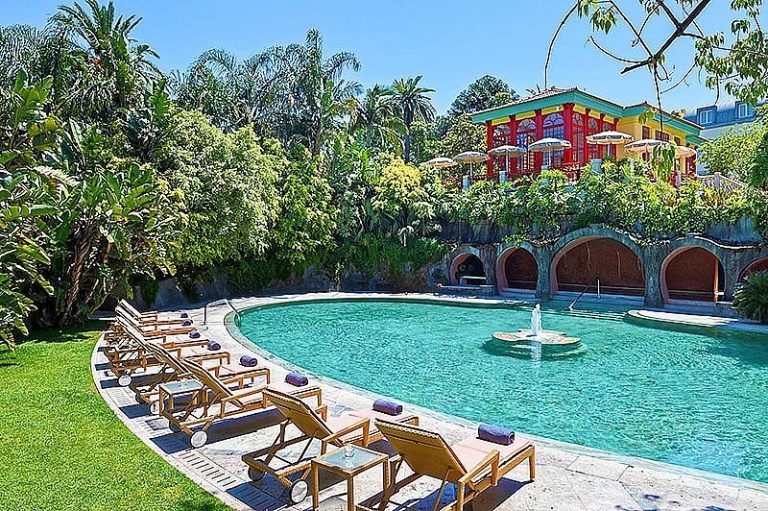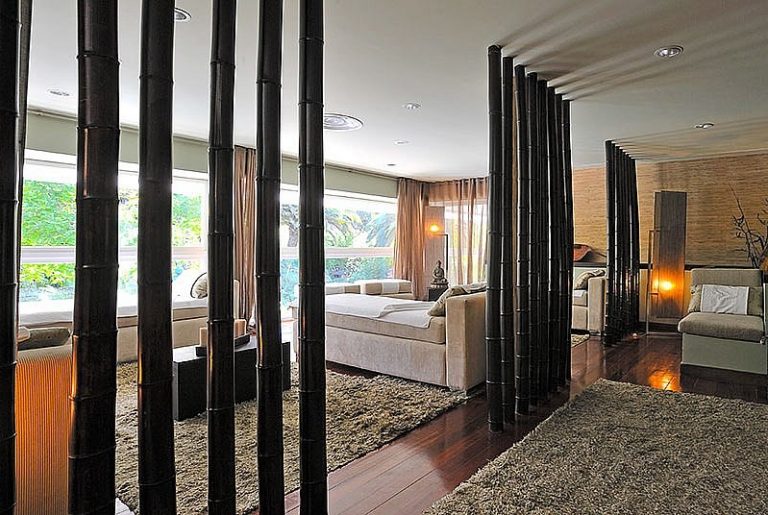 To reserve your space, please select your ticket below and follow the checkout instructions.
Held by senior SIY teachers Mounira Latrache and Vasco Gaspar, the retreat will reflect their unique blend of science-based methodologies to support participants in reconnecting with themselves and one another.
Mounira Latrache
Mounira is an expert in mindfulness-based selfleadership & emotional intelligence. She brings 20+ years of leadership experience at international brands like Google, Red Bull, and BMW. Mounira was one of the pioneers of Google's mindfulness community and its success led her to train teams at companies around the world.
But it wasn't always that way - being in dysfunctional business environments she had to learn how to lead herself, step back into her power and understand her own purpose and contribution, get more into alignment with her values and go back to the kind of person and leader she actually wanted to be.
As the co-founder of Connected Business and an international certified Search Inside Yourself trainer, her Vision is to share what helped her on this journey and develop new ways of co-collaboration that empower business people to live their purpose and create a world that is in service of the next 7 generations to come. In the past years, she worked with and mentored tens of thousands of (business) people globally.
Her book 
Connected Business: How I learned to lead myself and other
s was published by Ariston/Randomhouse Publishing in April 2020.
Vasco Gaspar
Vasco works in the fields of Awareness-Based Human Flourishing and Conscious Leadership, inspiring change and transformation worldwide for a more human and compassionate world.Certified in a wide range of awareness-based technologies (e.g. Mindfulness, Presencing, Heartfulness, SPT, IFS, Polyvagal Theory and Compassionate Inquiry) and trained directly by some of the world's greatest though leaders in these fields, he has been working with individuals, teams and organizations all over the world, reaching more than 30.000 people in the last decade.
Works closely with different global NGO's like the Search Inside Yourself Leadership Institute, the Heartfulness Institute and the Presencing Institute.
What drives him is his love for nature and beauty, being a positive activist for the protection of the planet through an action driven by (higher) Self energy. Spends most of his time traveling or in Silence, exploring the mysteries of the inner and outer worlds.
Additional Practice Opportunities
Additional Practice Opportunities
SIYLI will be offering 3 in-person events in Lisbon in early October. Preceding the retreat, there will be more opportunities to deepen your knowledge and gain new practical tools by attending 1) Adaptive Resilience and 2) Search Inside Yourself.
Given the complementary nature of this programming, discounts are available to those who are interested in joining multiple programs. Once you sign up to attend the retreat, you will receive a discount code via email to participate in Search Inside Yourself and/or Adaptive Resilience. ( Reconnect & Reimagine 2021 )
Originally developed at Google, Search Inside Yourself teaches practical mindfulness, emotional intelligence and leadership tools to unlock your full potential at work and in life.
Date & time: October 4-5, 9am-5pm
Location: Lisbon School of Economics and Management
Adaptive Resilience supports participants in building the useful behaviors, mental habits and micro-practices that promote personal resilience and also grow a culture of resilience within teams and organizations.
Date & time: October 6, 9am-5pm
Location: Pestana Palace
Learn more and register >
Frequently Asked Questions
Conference Organizer shall not be held responsible for any delay or failure in performance of its obligations hereunder to the extent such delay or failure is caused by fire, flood, strike, civil, governmental, or military authority, acts of God, acts of terrorism, acts of war, epidemics, the availability of the Venue or other similar causes beyond its reasonable control and without the fault or negligence of Conference Organizer or its subcontractors.  For one or more of such reasons, Conference Organizer may postpone, reschedule or cancel the event without liability on the part of the Conference Organizer. In the event Conference cannot be held or is postponed pursuant to this section, Conference Organizer shall not be liable to the attendee for any damages, costs, or losses incurred, such as transportation costs, accommodations costs, or financial losses. The conference Organizer will review the refund and/or fee transfer requests, submitted in writing, for approval on a situational basis.
( Reconnect & Reimagine 2021 )