This guided meditation with Lindsey Kugel aims to cultivate inner calm by settling the "snow of the mind," allowing our distraction and thoughts to rest and fall away.
Read More
Our bodies require long periods of sleep to restore and rejuvenate, grow muscle, repair tissue and synthesize hormones. Our brains need sleep in order to consolidate the day's events from short-term memory to long-term memory
Read More
Chronic stress increases the risk of heart disease, obesity and depression. It also decreases cognitive performance.
Read More
When choosing between being left alone with their own thoughts or administering electric shocks to themselves, people prefer electric shocks.
Read More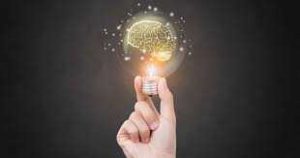 Working in a state of frenzy is a heady addiction for some people, but it's not a healthy one.
Read More
Novice meditators have an advantage.
Read More
We are not our emotions. With mindfulness practice, you can make a subtle, yet important, shift in how you perceive thoughts and emotions and choose to express them.
Read More